There is a natural potential to shift the load of data centers to places in the world where it is currently night ("follow the sun/moon").
Research question. How can we move the compute workflow to the nearest & greenest power available in a federation?
FELIX focuses on two major goals here. The first one is to investigate technical possibilities for using SDN in implementation of the Follow the Moon concept in Data Centers. Second one is to validate the technical viability of relocating computing loads to less energy consuming Data Centers in a federation using FELIX Control Framework.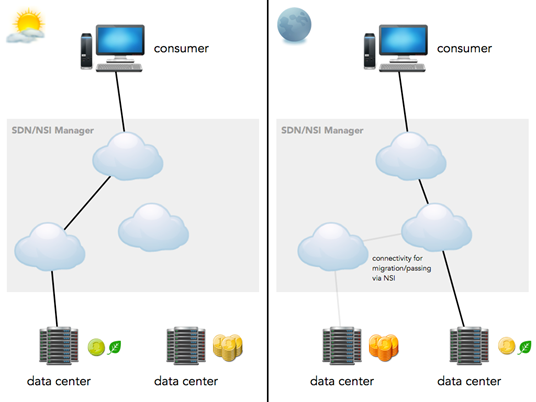 Read more about this use case in Deliverable D2.1